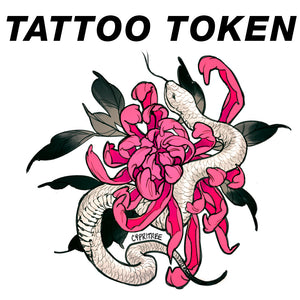 Most of my designs are available for tattoos, please use the contact me form and email me first before making a purchase of a token. Due to current hiatus on my tattoo side of things, I am letting my art be tattooed by other tattoo artists.
Once approved you may purchase a token. You will be provided with a high resolution file of the design to give to your tattoo artist so they can make a stencil. If you provide the size of your tattoo in your notes, I can resize the file to your desired size.
Please credit and tag @cypritree
*IMPORTANT*
THIS IS NOT A PHYSICAL PRODUCT. The purchase of this token grants permission for a single agreed upon design to be tattooed. It does not grant rights or ownership of the design. The design may only be used to for a tattoo procedure.